My Biography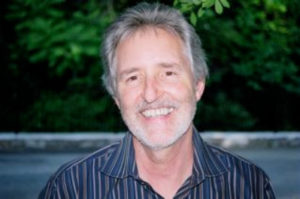 Dr. David Raque is originally from Louisville, Kentucky and has been in practice in Atlanta since 1973.It was during Dr. Raque's junior year at Bellarmine College in Louisville when he found his passion for psychology through a work-study scholarship program. Under the tutelage of Dr. Robert Munson, Dr. Raque became his personal assistant, learning to score and interpret personality tests while the professor modeled a warm and compassionate professionalism Dr. Raque still tries to emulate today.
From 1968 until 1970 Dr. Raque worked on his masters at DePaul University in downtown Chicago. He was initially trained in Rogerian-Client Centered psychotherapy but soon learned this reflective listening style was not very effective with teenagers, his primary interest and specialization at that time. At the Chicago Program Center, an innovative residential adolescent program, he learned from Sam Diggs and Frank Pierson about group therapy and what really works to connect with teenagers.
Dr. Raque continued his doctoral education at Southern Illinois University in Carbondale, Illinois, where he also did an internship at the University Health Service and Counseling Center as well as several other research projects as part of his graduate training. His Ph.D. was completed in 1973, with his doctoral dissertation entitled: The Effects of Pre-Therapy Training on the Outcome of Psychotherapy.
After completing his doctorate Dr. Raque moved to Atlanta in 1973 and began working for the Central DeKalb County Mental Health Center, first as the clinical psychologist for the Children's Program and then as the Adult Coordinator. His third year was spent as the Center Director. While his goal was always to be in private practice the experiences at the mental health center were invaluable. During this time Dr. Raque honed his skills as a clinician and was also able to do training in crisis intervention for domestic calls for the DeKalb County Police Department.
Dr. Raque opened his part time private practice officially in 1974 and left the mental health center in 1976 to begin working full time in private practice in Stone Mountain, Georgia. In 1989 Dr. Raque moved his practice to Lenox Pointe and continues to practice there, in addition to a satellite office in Blue Ridge, Georgia.
On the personal side Dr. Raque has been married to Susan Todd-Raque for twenty years. Susan is involved in the arts as a consultant, curator and scholar. His son, Kyle, is also a clinical psychologist, and Dr. Raque is proud to say they practice together as colleagues in the Blue Ridge office. Dr. Raque also has two stepchildren, Brian and Carly. Brian owns his own landscape business and Carly, after completing her Masters degree in Organization Psychology from Columbia University, now works in the corporate world.
One final note of importance is regarding Dr. Raque's personal life. He suffered a heart attack in 1992 at the age 46. He was very fortunate in that he did not suffer any major heart damage. This event helped shape a new appreciation for what is important in his life and helped him forge not only a much healthier lifestyle, but professionally led him in 1995 to become a part of the Cardiac Rehab program at WellStar at Kennestone Hospital. His ongoing workshop, "The Heart of the Matter," is a program he designed to help others with cardiovascular disease in understanding their mind-body connection and how to better appreciate how stress can affect our health.